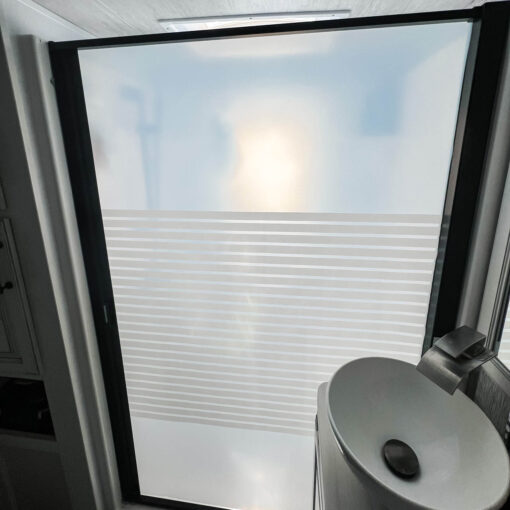 ---
This retractable shower door is ultra-lightweight, customizable, easy to install, self-cleaning, and maximizes access to your shower. Includes 1-year limited warranty.
---
Additional sizes, frames, colors, and screens are available. Shipping is approximately two weeks from order date.
Standard Options have a round or square frame with a plain opaque screen. Custom shower doors ship approximately two weeks from the order date.
Retractable Shower Doors
The Nautilus retractable shower door is ideal for RVs, but perfect for tiny bathrooms anywhere.
At less than 10 pounds, the Nautilus is ideal for your conversion van, 5th-wheel, camper, and more.
An integrated squeegee removes water and soap from the screen and drains it off into the tub or shower.
Once installed, the wide entry gives you more room that will reduce the risk of falls.
Frequently Asked Questions